In Memoriam
"Blessed are the peacemakers, for they are the children of God" Matthew 5:9
Everyone that has ever worn the badge, or had a family member who wears one, knows that the ultimate sacrifice might be asked of them. We know that in an instant, any assignment can turn into danger, then death, then unending sorrow.
When a police officer dies in the line of duty it is a tragedy for the entire community, but it is forever a memory of fellow police officers and their families.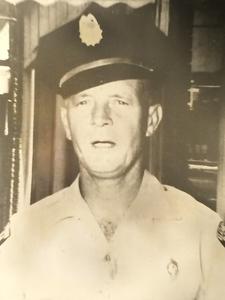 Marvin James Bell
Chief of Police
Elizabethtown Police Department, North Carolina
End of Watch: Saturday, September 30, 1972
Chief Bell was shot and killed while responding to a disturbance call. He was familiar with the suspect and had arrested him several times before. As he approached the man the suspect drew a weapon and opened fire, mortally wounding Chief Bell. Chief Bell was able to return fire and kill the suspect.
Chief Bell was survived by his wife and two children.