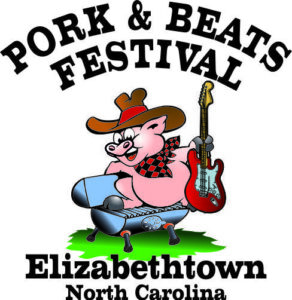 The top cookers from all over the state compete in this sanctioned event of the NC Pork Council.
Throughout the event, we welcome you to walk around the competitors, see their cookers and ask questions. But please respect them by not opening a closed tent.
On Friday, you can watch them receive and prepare their pigs. Early Saturday morning is a great time to see the finished product and witness the official judging by the NC Pork Council. See the video above.
The competitors also submit a sample for a blind taste taste.
Then all the barbeque is collected for your consumption. Plates and sandwiches are available. Proceeds got to local charities.
Pork & Beats Cook off team registration